Do you have a career that sucks up all your time and messes with your health?
Does your variable schedule make meal prepping seem like the last thing you want to do?

Are you tired of the way your food makes you feel? (examples: bloating, fatigue, lethargic, weight gain)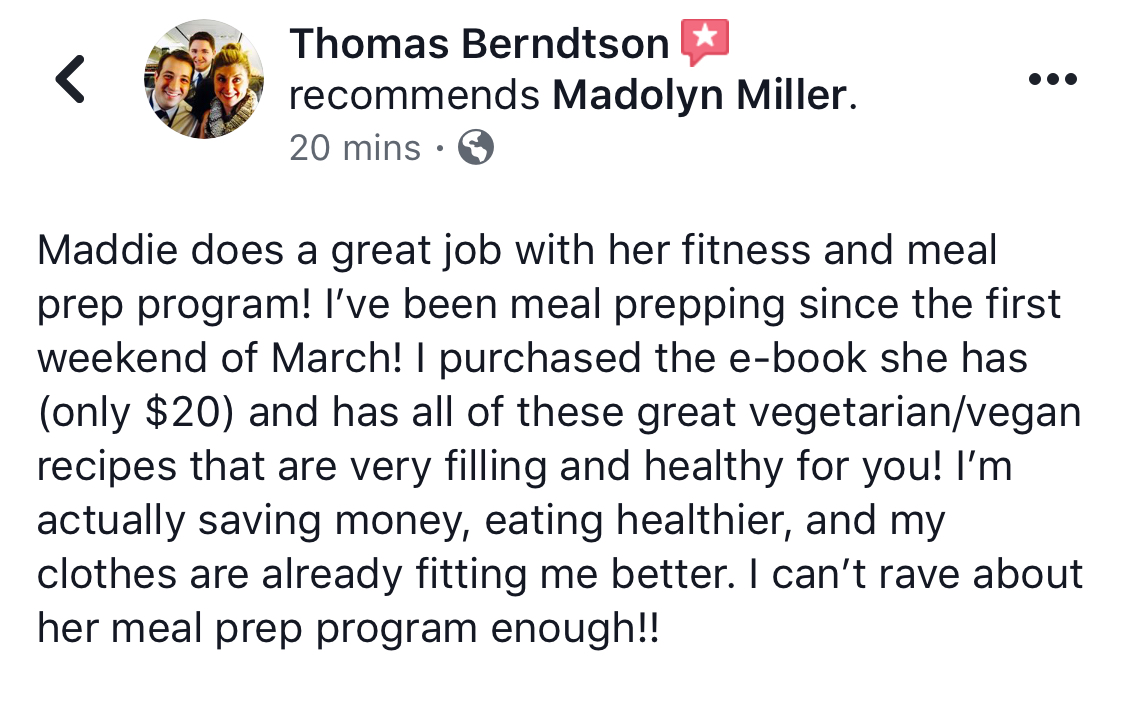 Flight Attendant Feedback
"I am actually saving money, eating healthier, and my clothes are already fitting me better, I can't rave enough about her meal prep program"
Education: the key to sustainable change.
Milehigh Mealprep is centered around education and recipes that are formed on efficiency.

The E-books are designed to help you prep food that is tasty and efficient to prepare. So that you can enjoy your time away from work and have a balanced meal when you are at the airport, in the air, or even at home.

The E-books are a mix of vegan + vegetarian recipes that deliver all kinds of flavor combinations. The recipes are inspired by some of my travels. The Sicilian Farro Salad came to me after visiting the island of Sicily in Italy. The On-the-go Greek Salad reminds me of Cretan island life, and the Fiesta Boat takes me right back to Mexico.
Meal-prep for those on- the- go
In my Ready Set Resistance Series my e-book is utilized to help guide you to a more nutritionally balanced diet that will help you lose weight, gain muscle, + have more energy.
However, if you are not in a workout program with me it will still be beneficial to your health and overall wellness. My Nutritional E-book compliments your daily life by bringing more vibrant vegetables onto your plate, healthier protein sources that are not meat-based and variety so you never get bored.
This 45-Page E-book is built on Education! Through the e-book and the Facebook Group Milehigh Mealprep you will learn weekly about different facets of nutrition. Nutrition is a science which means it is always changing. This is why I provide a community where we can all keep learning together. Each week we hold a special event called Whiteclaw Wednesday: Mealprep with a Twist. This is where I get to personally coach you in the kitchen on the recipes in the e-book and give you more tips and tricks to use so you can become a MIlehigh Mealprep Master.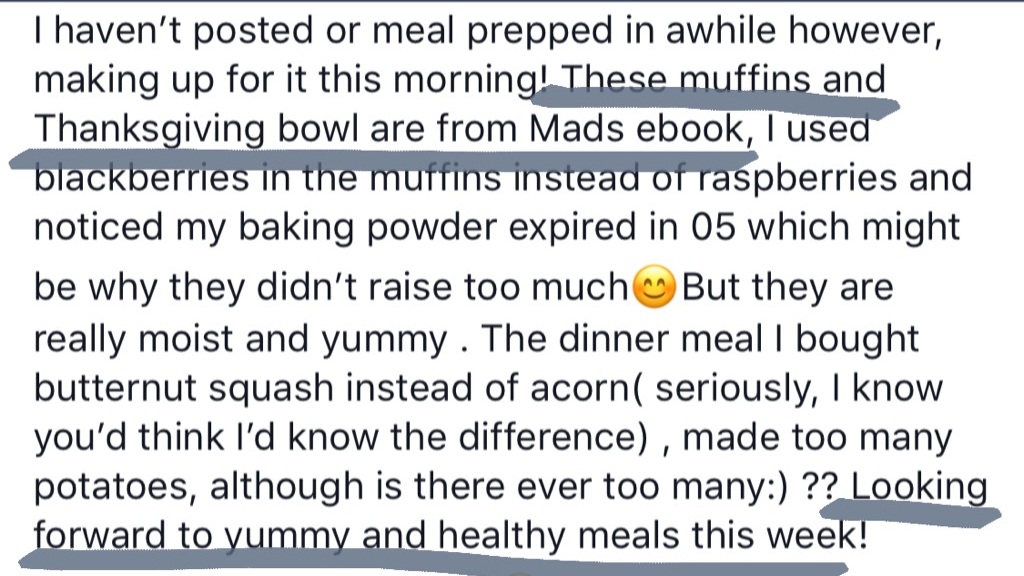 Client Feedback inside AVX21 Group:
"Looking forward to yummy and healthy meals this week!"